How Our Printable Templates Work
Our printable designs are Do-It-Yourself templates that are editable through the online template editing platform Corjl. Editing your template on Corjl could not be easier, the Corjl website can be accessed on a desktop, laptop or mobile device through your internet browser, there is no special software or fonts to install you simply log in and start editing - access, edit and print your template within minutes.
Collapsible content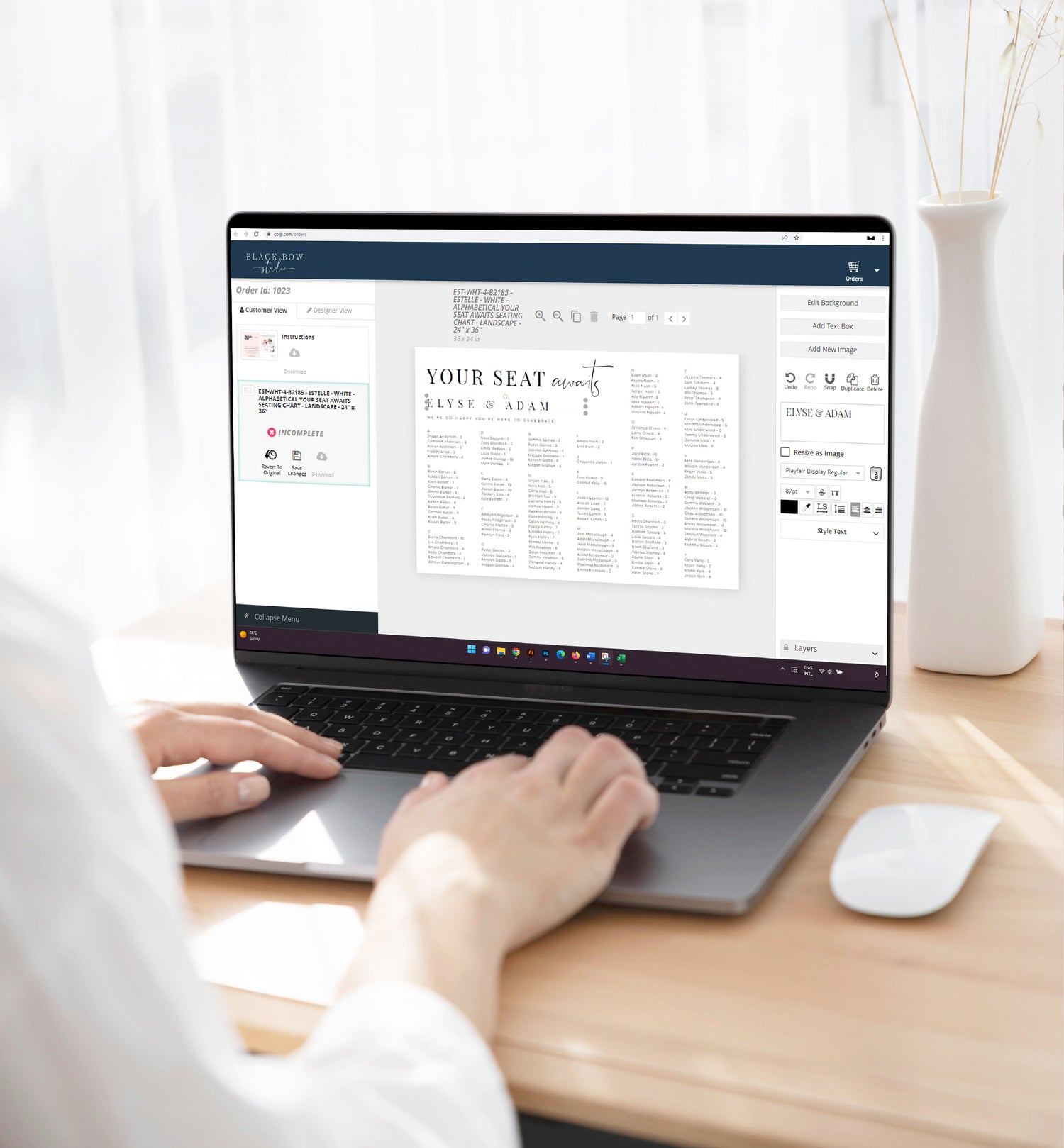 1. ACCESSING YOUR EDITABLE TEMPLATES

Once your order has been processed you will receive an email from Corjl with the access link to your editable templates. Alternatively, you can also proceed directly to Corjl.com and log in to the website using your order number and the email address you entered at the checkout.

Instructions with images on how to access your editable template will be available from our website once your order has been processed.
2. EDIT YOUR TEMPLATE

Once logged into your Corjl order you can start editing immediately. You can personalise your template with your own wording and images along with changing the font, style, size and colour.

Try out the free demo in the item description to see your design before purchasing. Please note that not all text and graphics are editable. We recommend using the free demo to confirm the template will be suitable for your needs before purchasing.
3. DOWNLOADING YOUR TEMPLATE

Make as many changes to your template as you need, there is no limit to the number of times you can save and download your templates. The templates will also not expire so you have plenty of time to get them just right. 

When you've finished editing your design, press save and then select the download button. You will have the option to download your template in either PDF, JPG, or PNG formats. You also have the option to save multiple copies of the same design on a single page for economical printing.

There is also the option to add trim marks and a bleed to your artwork should your preferred printer require these.
4. PRINT YOUR TEMPLATE OR SEND ELECTRONICALLY

You can print your templates either at home or with a professional local or online printing company. See our list of suggested professional printers HERE.

Alternately, save time and send your template electronically via email, text or social media. We recommend downloading your template as a JPG to send digitally.
FAQ
I DIDN'T RECEIVE MY CORJL ACCESS LINK EMAIL
DO THE TEMPLATES EXPIRE?

No, we do not have any time or download limits on our templates. You can edit at your own pace and make as many changes as you like.
CAN I SEND MY INVITATION ELECTRONICALLY?

Absolutely! Once you've finished editing your Corjl template you can choose to download it in either PDF, JPG, or PNG format, for sending via email, text, or social media we recommend saving it as a JPG.